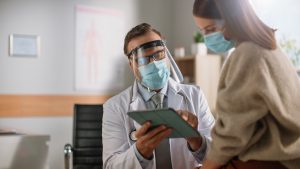 MPSC's commitment to patient safety is tantamount to providing you the best surgical care.
Our patients play a key role in helping ensure your safe care.  We encourage you to be an involved and informed member of your care team. Learn more about how you can help guarantee the safety of the health care you receive:
Give information – Share with your health care team any health conditions, allergies and all your medications, including herbs, vitamins and over-the-counter medications.
Get information – Ask questions and make sure you understand the answers.  Don't worry about being embarrassed about the questions you ask.
Bring a friend or family member – This person can speak up for you, ask questions and listen for you.
Wash your hands – It's the best way to protect yourself against germs that can lead to infections.
Know what to do – When you leave the center, make sure you understand all your instructions so you can take care of yourself at home.